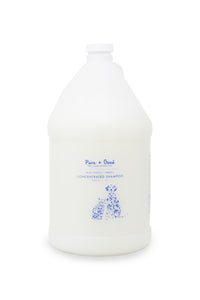 Blue Cypress + Neroli Concentrated Shampoo
Formulated for all animals, our shampoo is gentle and deep cleansing. Combining ingredients beneficial for improving your pet's coat and wellbeing, a single wash will leave your pet refreshed and smelling pure and good.
Dilution ratio of 12 parts water to 1 part shampoo is recommended
Size: 128 oz
Scent: Blue Cypress + Neroli
Calming blue cypress sways while neroli blossoms bloom. Cedarwood and camphor peak through this cooling aroma.